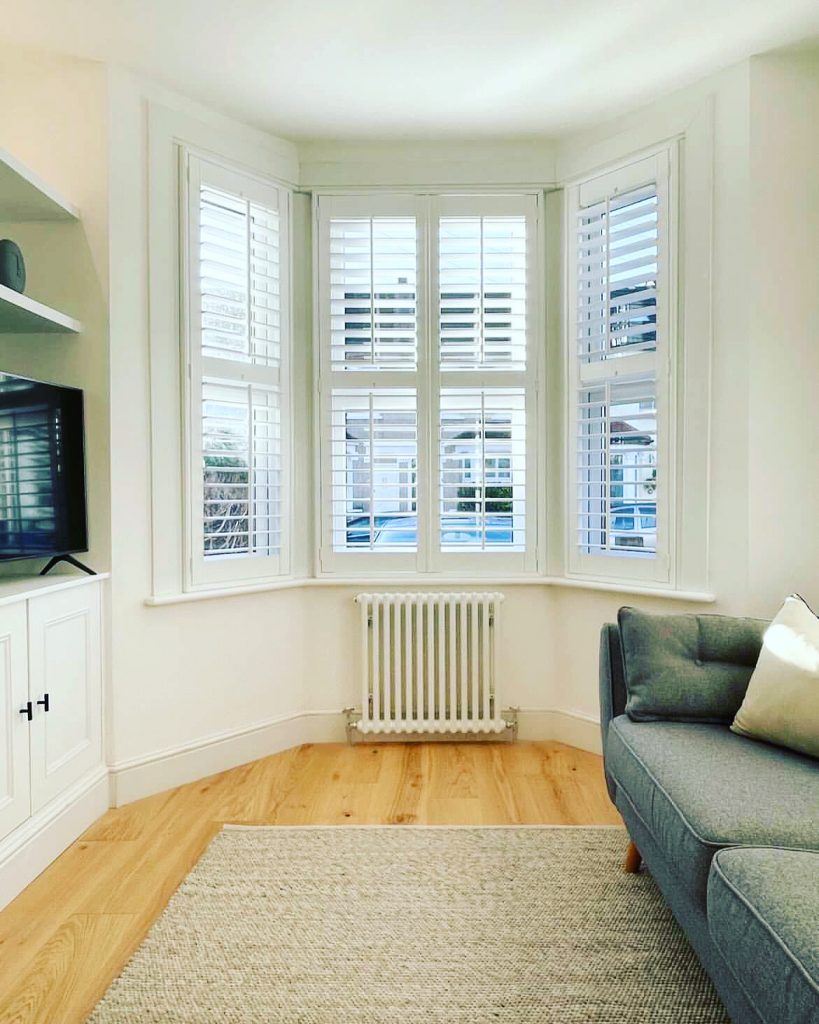 If you're lucky enough to have a bay window in your home, you might be wondering what your options are when it comes to making the best use of the space. A classic architectural feature, particularly with older properties, there's no shortage of ways to utilise it.
This month, at Woodstock Shutter Company, we'll help inspire you with four ways you can style and use your bay window.
A source of natural light
The great thing about bay windows is that they allow so much more light to flood into your home. So if the room your bay window is in is either the living room or a dining room, why not maximise this by doing away with traditional curtains and furniture? 
Instead, install cafe-style window shutters to allow you to control privacy if you're at street level. This will add a touch of elegance to your room but ensures you can still maximise the available light. A crisp white finish to your shutters will help to keep things feeling cool, or you can match a darker colour to any existing furniture within the room.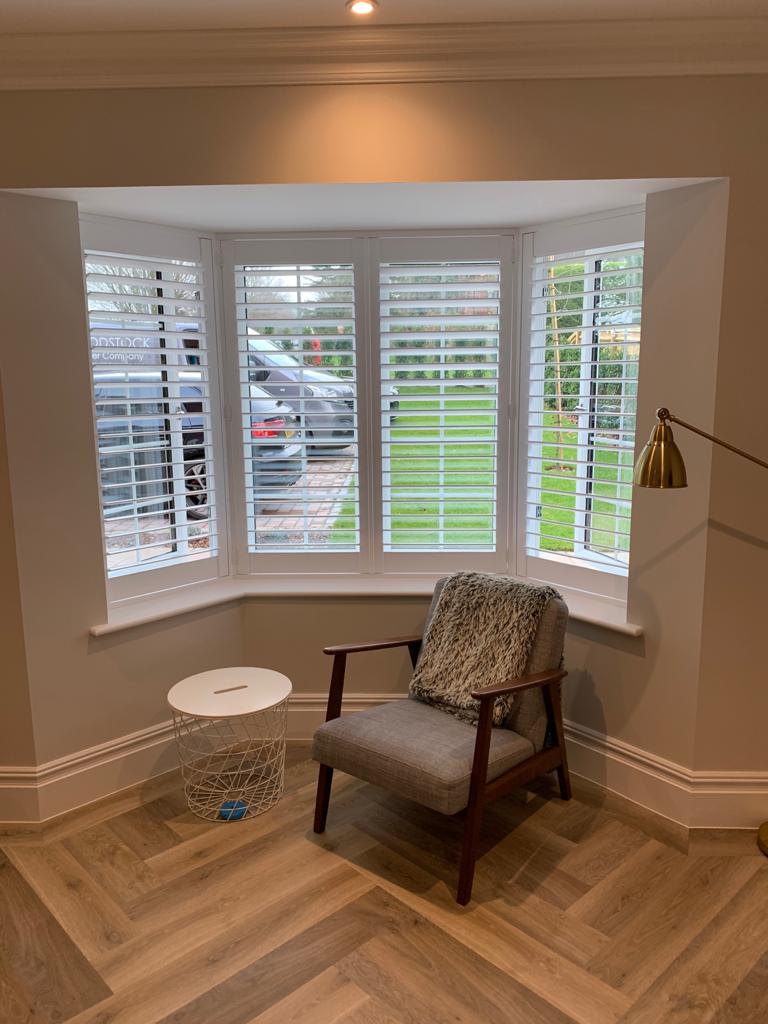 A reading nook
A bay window is an ideal spot for putting your feet up and reading a book. If you can integrate a bench into the space itself along with soft blankets and cushions, then you'll never want to leave. You could also add bookshelves at either side of the bay space to hold your collection or, alternatively, you can add shelves under the bench for a neat and tidy finish that helps you get the most from the space.
With plenty of light in the summer, it's a great place to dive into the latest best-sellers, but with a Samoa hardwood shutter, you can keep things cosy all through the winter, too.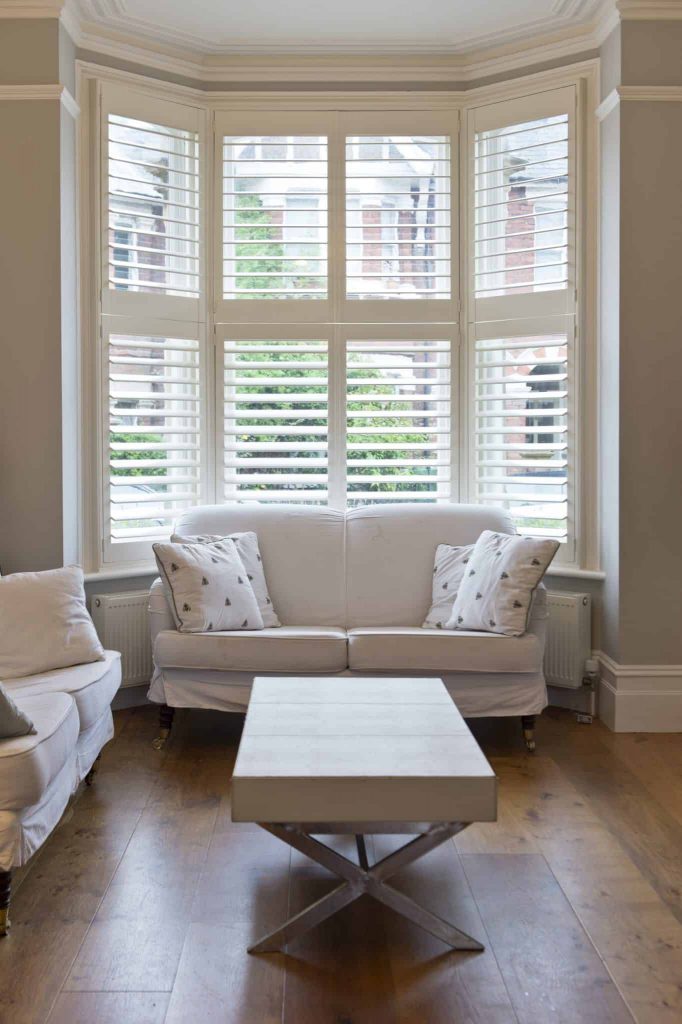 A place to entertain
Some bay window spaces are large enough to fit a sofa into, so if you can, why wouldn't you? Not only will you be using the space wisely, but you'll be creating an entertainment space. Whether you choose to position your television in line with this sofa placement, or simply use it as a space to unwind with a glass of wine with friends after a long day, you'll get the charm of feeling like you're in a totally different space compared with anywhere else in the house. 
To help with the lighting – including stopping glare if you have a television – and privacy control when you're entertaining, bay window shutters are the ideal solution. Since they don't overhang the window like curtains, you'll have more space to situate your sofa without damaging them.
A place for the pets
We all know that whether you have a cat or a dog, they rule the roost, so why not give them their own space? The bay window is the perfect spot for this since it offers lots of light for them to sunbathe in too! You could install a small ledge for the cat to stretch out on or add a bench with a bed for the dog underneath. This gives your pet their own space to nap in – or be confined to at night – and helps them feel settled at home. It also prevents their usual beds and blankets from getting in your way elsewhere in the room.
You can eliminate the worry about pets damaging softer window dressings such as curtains and blinds by installing wooden shutters in your bay window. A neater solution available in numerous shades, our Antigua shutters mean there's no material to rip or cords for your pets to get tangled in.
If you have a bay window and you're looking for a practical, elegant and functional way to dress it, look no further than Woodstock Shutter Company. We help you find the right solution for your home, with a free home design appointment where we can recommend the best material and style to suit the space you have.
We cover Surrey, Epsom, Reigate and Dorking as a family business and have over 20 years of experience. Contact us today for your free appointment or to speak to our team about our wide range of shutter styles.
« Return to news