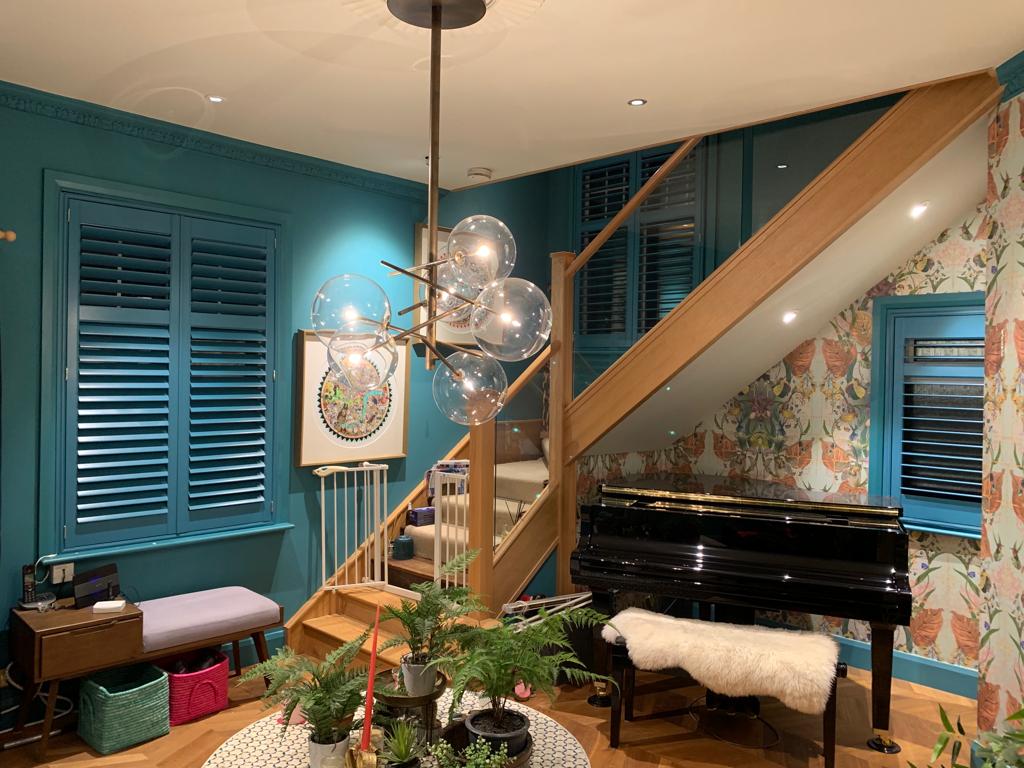 Your home is your castle. At least, it should be. But depending on how your property is positioned, you might feel like privacy in your own home is rare. 
Whether your home fronts onto a busy pavement, is overlooked by your neighbour's house or is exposed to prying eyes on a cul-de-sac, it can sometimes feel difficult to get the privacy you desire without completely blocking out natural light. Even windows in a flat or apartment can feel exposed if the building is stacked or faced by another block.
We've talked before about how shutters can provide control over privacy and lighting, but this month we wanted to talk through your different options. These designs all provide privacy in different ways and to different levels – as well as acting as interior security shutters – so it's worth spending time assessing which one is right for your home.
Café-Style Shutters
Café-style shutters sit covering the lower portion of your window, allowing you to maximise natural lighting while still preventing people from looking straight into your home. For this reason, they're extremely popular for street-facing properties, where cars and pedestrians can normally look directly into your front room.
Of course, they're inspired by continental café decor, screening patrons from view but keeping the interior light and inviting.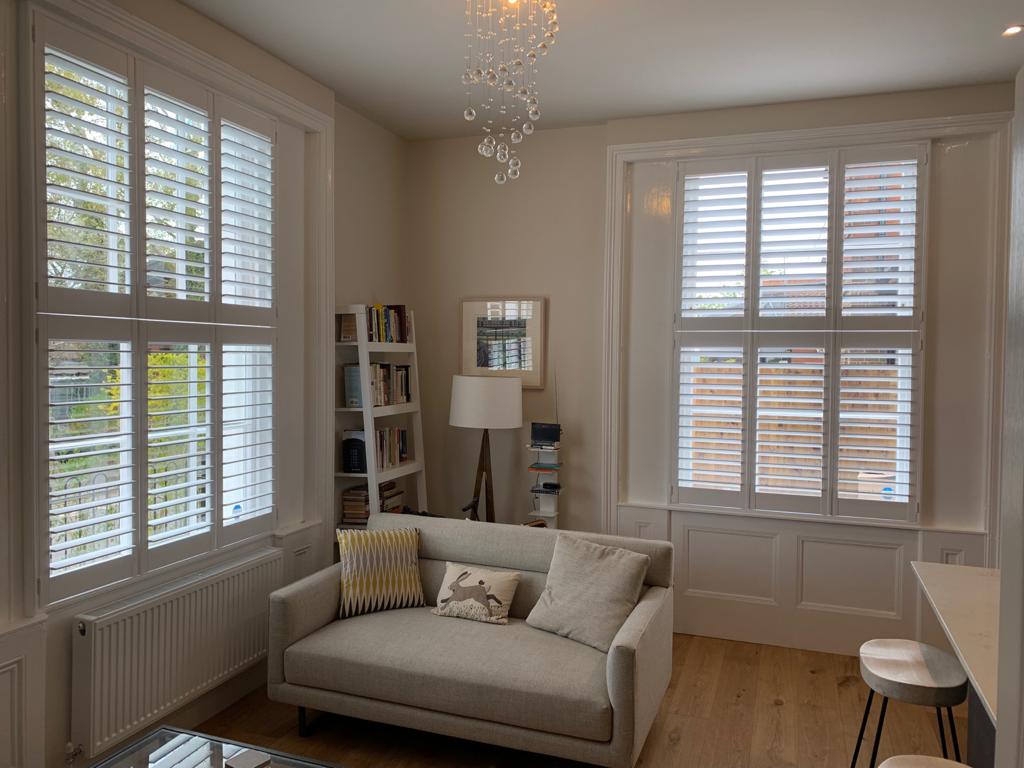 Tier-on-Tier Shutters
You can go one step further with tier-on-tier shutters, since they come with an upper and lower level – hence the name. At any given time, you can completely shut out the world with both levels, adjust the window louvres for more light or slide the whole upper section aside for the same benefits as the café style.
This style is ideal for any room in the home, but is popular for bedrooms and office rooms due to the flexibility it offers.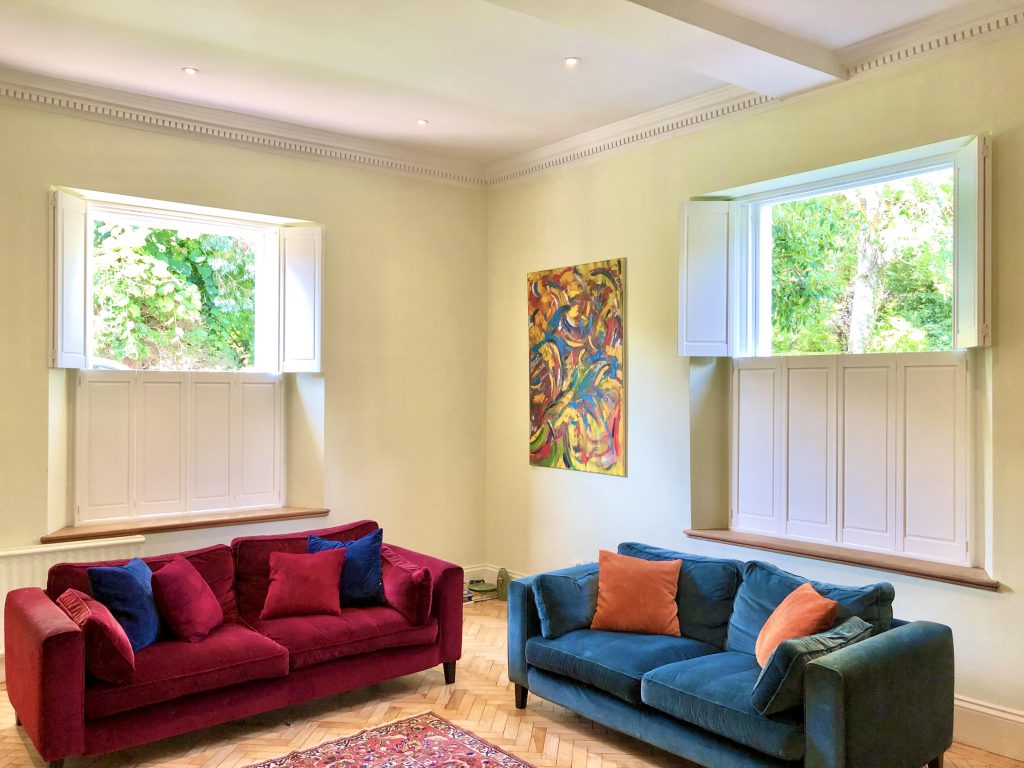 Solid Panel Shutters
Sometimes louvres aren't enough. When you need internal security shutters to help protect your home and your belongings from opportunistic thieves, solid panel shutters are a perfect option. They completely block the view into your home, but they can be designed as a tier-on-tier shutter as well, allowing you to open the panels during the day when you want the natural light to pour in.
A more traditional shutter style, these are popular for period properties or those who simply want to bolster privacy and security.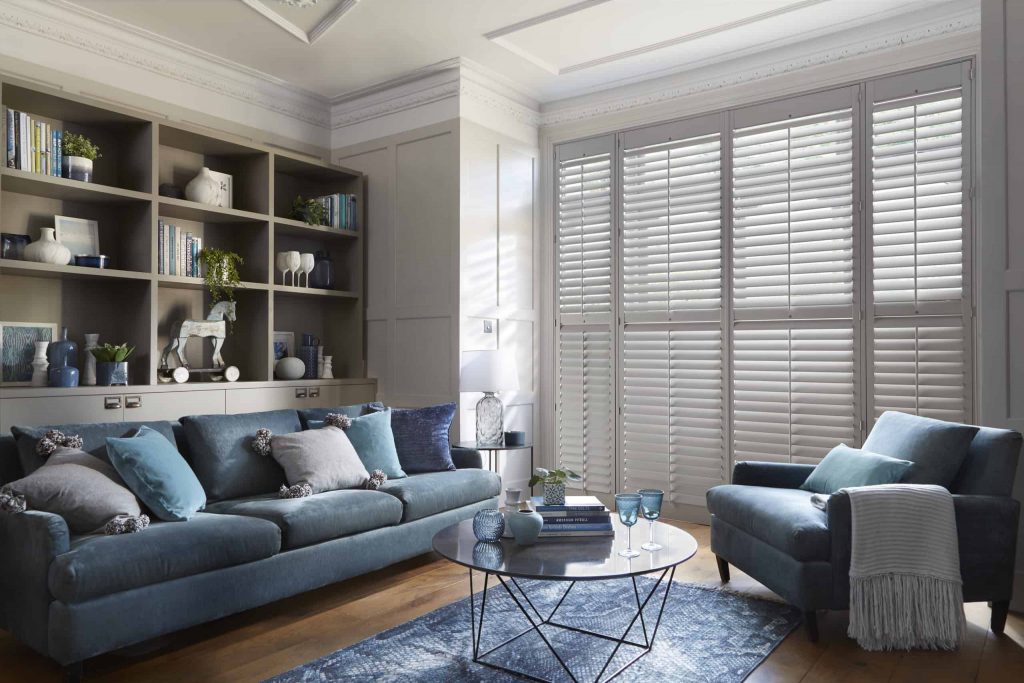 Track Shutters
Another highly flexible wooden shutter design for privacy are track shutters. As the name indicates, they sit on a track that allows you to position your shutters over the whole of the window, or draw them aside to get the full benefit of any daylight. When you want your privacy, simply slide these shutters back into place and voilà, you're all set. 
These privacy shutters can be installed on small or full height windows, making for a smooth and easy-to-use window dressing option.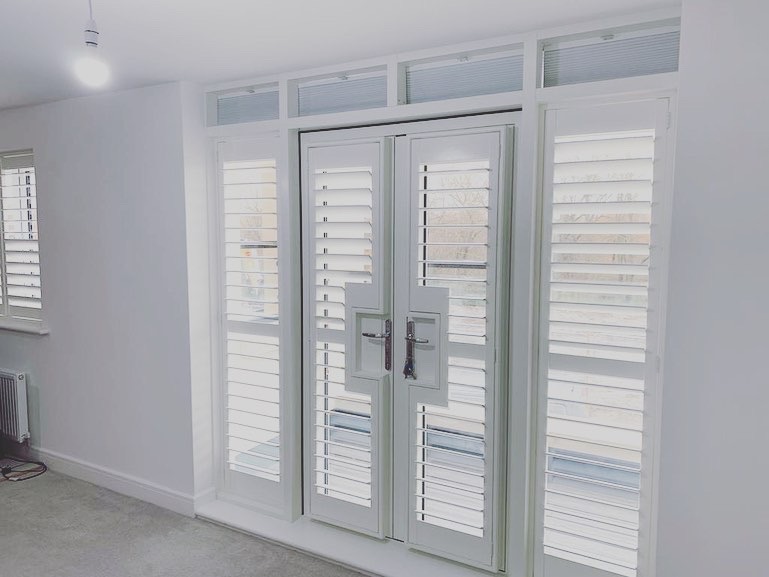 French Door Shutters
It's not just your windows that can be exposed to nosy neighbours, your French doors also offer a view in. To combat this, French door shutters can be placed over the doors. Set on hinges, you can still have easy access to your doors when you need it – or to boost natural light in the room – but you can position them back over the doors when you want to shut the world out for a while.
When paired with shutters over windows to the side of your French doors, these can not only boost privacy but can also act as a focal design feature for a dining room, living room or extension.
When you need shutters for windows in your home, whether it's to elevate the look of a room or to provide a little more privacy, look no further than Woodstock Shutter Company. We supply and fit all of the privacy shutter styles mentioned in this piece, with a range of colours and finishes also available so that you can truly tailor your shutters to your decor.
With free design appointments for customers in Surrey – including Cobham, Epsom, Guildford and Reigate – it's never been easier to boost privacy while still keeping your home looking stylish. 
Call our friendly team today – whether you know exactly what you want or need help and advice – and let us help transform your property.
« Return to news