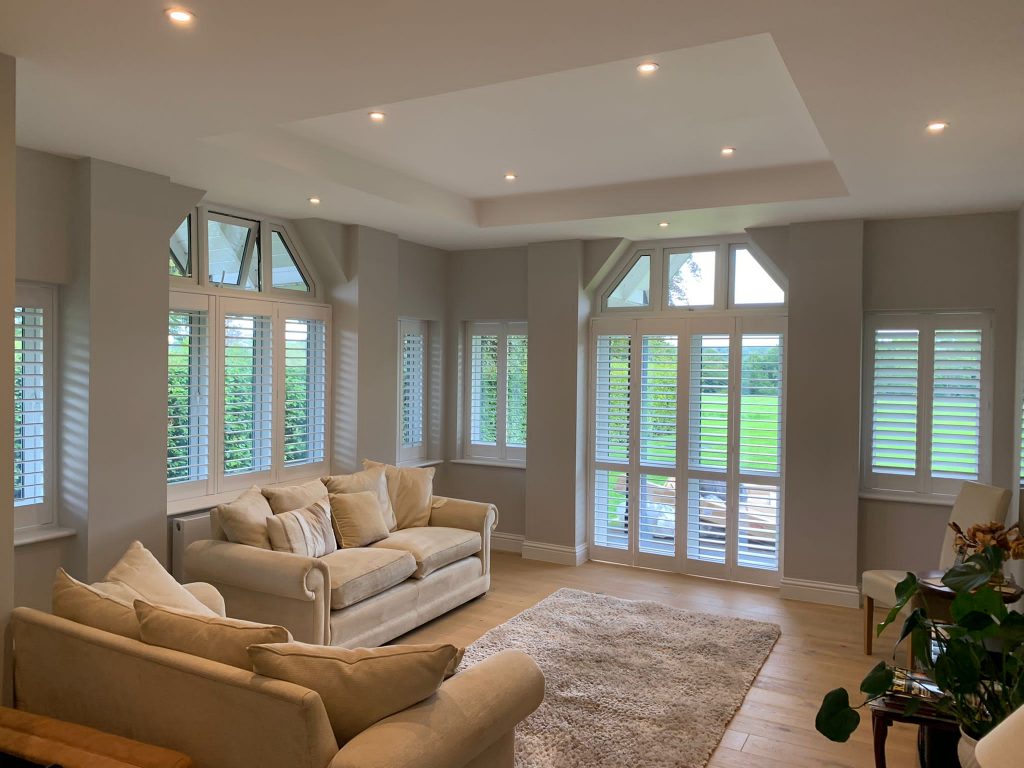 Homes can come in all sorts of shapes and sizes, with different eras producing unique design trends and construction techniques. That's what makes UK homes so beautiful, and even if you've got what you consider to be a very standard, template home, there are bound to be challenging elements of the interior for you to overcome.
One challenge people often find with older or quirkier properties is with the weird and wonderful windows. They look fantastic, but how can you cover them when traditional blinds and curtains don't conform to the shape?
This month, we're going to look at the variety of unusual window shapes out there and the most stylish solutions for covering them.
Unusual window shapes
We've got seven of the most unusual window shapes – do you have any of these in your home?
Arched Windows
So-called because they create an elegant arch, these windows have a rectangular body which will either taper up into a point or round off at the top.
Sunburst Windows
Similar in overall shape to the arched window, sunburst windows are normal windows with a semi-circular window on top.
Raked Windows
The top edge of a raked window slopes up or down in a straight line, creating either a sloped top or a triangular window. These can either be singular or paired to create a triangle.
Round Windows
Just as they sound, these are circular, porthole-style windows.
Half-round Windows
Take the top part of a sunburst window and you've got yourself a half-round window, sometimes found above a doorway.
Hexagonal Windows
Featuring six sides, hexagonal windows give off strong honeycomb aesthetics when used together.
Octagonal Windows
Featuring eight sides, octagonal windows are often packed with charm, utilising a laced framework, stained glass, or simple and clean East Asian aesthetics.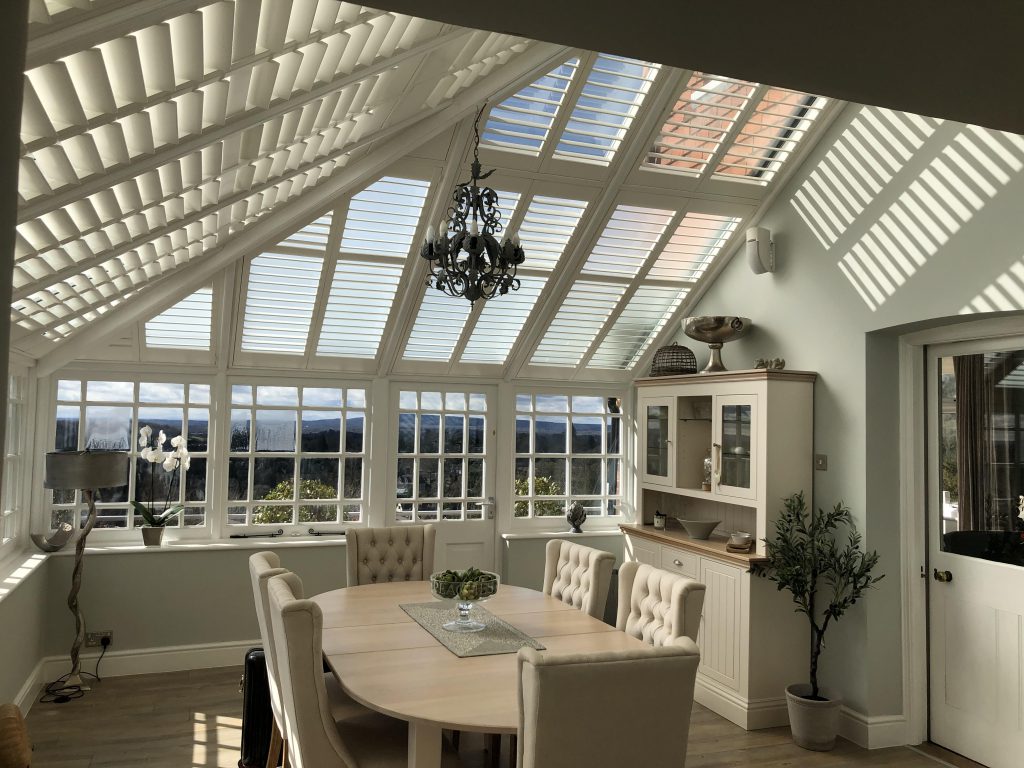 How do you cover an odd-shaped window?
When faced with an unconventional or odd-shaped window, the temptation is to simply install a curtain rail and cover it that way. But while this gives you the practicality of blocking light, often the charm and character is lost, so why hide it?
A better way of getting control over lighting, while still being able to appreciate the unique window design, is through shutters. Why are they such a great option? Let us explain more in the next section…
Are window shutters a good option for shaped windows?
Yes, window shutters are a great option for unusually-shaped windows — they might even be the best option! And here's why:
Bespoke design – with a bespoke shaped window shutter, you can tailor it to pretty much any window shape perfectly
Saves space – curtains can create a sense of smothering in small rooms, but with a shutter you get a solution that is flush to the walls and only takes up the same space the window does
Multiple styles – you don't have to compromise when it comes to style, choose from a whole range of styles to suit your decor
Can you put plantation shutters on curved windows?
Yes, plantation shutters can be used on curved windows, but this isn't the only style available. You can have full-height shutters to cover a window completely, cafe-style shutters if you only want to cover half the window and even blackout shutters if you need to create a dark space for a bedroom or entertainment room.
If you've been struggling to find a way to dress a weird or wonderfully-shaped window, at Woodstock Shutter Company we're here to help. With bespoke shutters created to fit your window exactly, you need look no further.
Simply book a home design appointment and we'll be able to provide advice bespoke to your windows. We've been helping customers throughout Surrey – including Cobham, Epsom and Reigate – for decades, so you can count on our experience to help you find the right custom-made shutters to suit your property.
« Return to news